Does Reishi Mushroom Help With Fertility?
Do you know specific medicinal mushrooms can help with an array of fertility issues. Today, you will discover four mushrooms proven to support fertility health. From immune-related issues, stress management, and sexual function, these four very different mushrooms have the medicine-like properties to support fertility for both men and women.
Does Reishi Mushroom Help With Fertility? (Ganoderma lucidum)
Reishi mushroom does not make you fertile, but it can help your body in many other ways that could improve your overall health and wellbeing leading to improved fertility.
This swirling mushroom has many species, found throughout Asia, Europe, North America, and Amazonia. It is usually found growing on oak trees in the Southeast and Southwest U.S. In the Northeastern United States, it may be found growing on maple trees. Despite its widespread distribution around the world, it is fairly rare to find it in the wild, and for this reason, it is usually farmed.
Reishi is used more often than not for strengthening the immune system. This mushroom inhibits overreactive immune responses (common in auto-immune diseases), but it does increase monocyte, macrophage, and T-cell activity.
It is also anti-inflammatory, anti-Candida, and has been shown to support the body in stressful states. Reishi is also protective for your liver. Reishi is a known adaptogen, shown to enhance the functioning of adrenal cortex, so it has the capacity to support the body in stressful states.
Reproductive health issues and infertility can raise the stress levels in an individual. For people who have difficulty managing stress, Reishi may be an option. Liver health is important to balance hormones. Reishis ability to support and protect liver health can be helpful to those going through multiple rounds of med-free IUI, IVF, or prolonged birth control use, which can impact your liver.
The effects this mushroom has on the body are cumulative. This just means it takes daily usage, over a period of time, for full benefits.
Reishi has been shown to decrease pelvic inflammation if administered daily, as in 3 separate doses of 12mL extract. Reishis ability to reduce pelvic inflammation makes it a good candidate to help with discomfort from endometriosis, uterine fibroids, dysmenorrhea, and PID. Safety Notes: For people taking medication that thins blood, ask your healthcare provider whether you are OK taking Reishi supplements.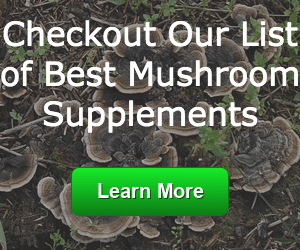 There is some light caution about taking it with blood thinners.